Along with my strong educational background in the industry, my past years of sales and production now speak for themselves. Having started from very humble beginnings with RE/MAX I can now proudly say I am the
#1 Individual RE/MAX Realtor in the City of Guelph
for FOUR back to back years, a RE/MAX Hall of Fame recipient, RE/MAX Platinum Award winner from 2014 through 2019, as well as a RE/MAX Chairman's Award winner in 2020. I take great pride in serving those I represent with honesty, integrity and a work ethic second to none.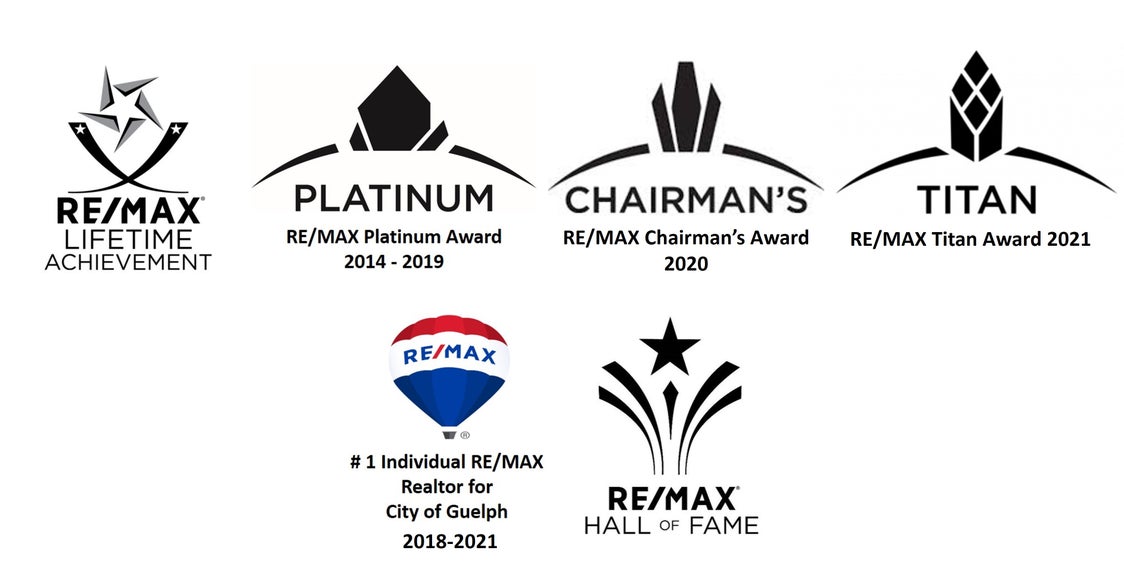 The past years have allowed me to build and serve a multitude of clients through a referral based business. 
Work hard, do your best, be honest with those you serve and pray they tell others
. THIS is what my business has been built upon.  That has led to my sales accolades today and the experience I now bring with me. 
Outside of this I have Chaired the Public Relations Committee for the Guelph and District Association of Realtors which represents all Realtors in town. This is a volunteer position that I value as it allows me to give back to the community that I serve.